Honor is still the market leader, producing mid-range phones at an affordable price. The new Honor 70 is the company's most recent smartphone release. People are in awe of this fantastic deal because of its specifications, but the product's price will not break your bank.
But the question is, is this phone worth all of the hype? So, we'll give you a more in-depth look at this item's features and what it can offer anyone looking for an affordable yet high-quality phone for everyday use.
The Key Features
Display
If you buy HONOR 70, you will most likely look at the display first. This product has a good feature as well, with a curve-edge design that resembles the top-quality handsets of the big brands. This type will make you feel at ease with the phone every time you use it.
The screen resolution is around 1080 x 2400, which makes it more appealing to use. Furthermore, the screen is technically advanced, with around 6.67 inches, allowing you to watch videos and movies comfortably, and if you are a gamer, this screen will pique your interest. The edge of this type is also not that edgy, and you will feel you are paying less for a good phone.
Cameras
The camera on the Honor 70 is its selling point, thanks to the introduction of the IMX800, a Sony camera sensor. It has a 54MP sensor, and if you enjoy taking photos, this product is a must-have for your collection.
This new sensor allows more light into the camera, resulting in brighter photos than usual. The images are vibrant, bold, and colorful, especially in well-lit settings but also in low light. So, even when used at night, you will notice a difference from the previous version, such as the Honor 50. It also has a third depth camera with approximately 2MP. It does not have the higher zoom factor, but it is still a good bet.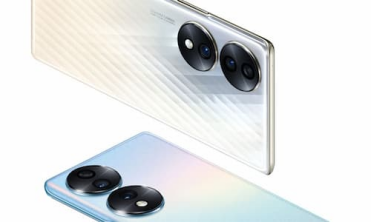 Performance And Specifications
The product has a Snapdragon 788G Plus processor, which is a good processor for a mid-range phone. This phone navigates quickly, and having a better chipset like this one is a good deal, especially if you don't want to spend more on the top-tier units on the market.
Thanks to its improved processor, the phone does not lag and has few glitches. The phone has 8GB RAM and either 128GB or 256GB of storage, so if you want more extensive storage, you can take this one and make it your everyday phone. Furthermore, because it is a 5G phone, you will have no trouble connecting to this network wherever it is compatible.
Battery Life
Aside from phone specifications, users look for a phone with good battery life, and the Honor 70 is a good option. It has a large battery capacity proportional to its large screen and fast processor. It has a 4,800mAh battery that can provide hours of continuous use.
If you are a weighty user, this is not a two-day phone for you, but if you make simple calls and texts on your device, you can extend its life to days. The fast charging speed is 66W, which is adequate, and expect to have a fully charged phone in 40 minutes to an hour. Plus, it does not offer wireless charging, something normal with this mid-range phone for its price.
Pricing
During its winter festival, this product costs AED 1849 now on its official website, which is a fair price concerning its great features. Furthermore, the larger the storage you can get, the more expensive this phone can be. For example, 256GB storage can cost AED 1999. However, given its specifications, it may be a good buy.
The Final Takeaway
If you want a good mid-range phone that is also affordable and reliable, the Honor 70 is a significant investment. It has better specs than previous Honor phones and an improved design and battery life.