Comparative introduction of the difference between Kirin 980 and Kirin 970
What is the difference between Kirin 970 and 980  
First of all, let's take a look at the six world firsts of Kirin 980, which sounds very bullish:
The world's first 7nm process SoC
The world's first ARM A76 architecture CPU
The world's first dual NPU processor
The world's first built-in Mali-G76 GPU processor
The world's first 1.4Gbps Cat.21 baseband
The world's first mobile phone chip supporting LPDDR4X-2133 memory!
As the best domestic processor, Huawei has made great progress in chip field in recent years. Let's take a look at the changes in the core CPU parameters of Kirin 980 compared with Kirin 970 of the previous generation. The following is a detailed parameter comparison.
Comparison between Kirin 980 and Kirin 970

Compare models

Qilin 980

Qilin 970

Product architecture

ARM

manufacturing process

7nm FinFET

10nm FinFET

Number of transistors

6.9 billion

5.5 billion

Core frequency

Eight nuclear design of 2xa76 (2.6ghz)+2xa76 (1.92ghz)+4xa55 (1.8ghz)+dual independent NPU

Four A73 cores (2.4 GHz)+four A53 cores (1.8 GHz)+independent NPU eight nuclear design

cache memory

128kB L2 cache +4MB L3 cache

2MB L2 cache

GPU model

Mali-G76(10 cores)

Mali-G72 MP12(12 cores)

Memory specifications

LPDDR4X

Storage specifications

UFS2.1

baseband version

LTE Cat.21/18

Cat.18/13

Fast charge support

Support fast charge

AI support

support

5G support

External Ba Long 5000 baseband supports 5G

not support

Support features

NPU, Bluetooth 5.0, dual WiFi, full screen, dual camera, GPU Turbo, financial security

Performance positioning

high-end

Representative model

Huawei Mate20 and Glory Magic2 (not released yet)

Glory Note10, Huawei nova3, Huawei P20, glory 10, glory V10, glory Play, etc
According to the comparison of core CPU specifications, Kirin 980 has been significantly upgraded in terms of manufacturing process, transistor number, CPU (main frequency/cache), GPU, baseband version, 5G network support, etc. It can be said that the comprehensive performance has been comprehensively upgraded. Let's make a specific comparison and analysis below.
1. Different manufacturing processes
The previous generation Kirin 970 adopted a 10nm process, while the new generation Kirin 980 was upgraded to a more advanced 7nm, making it the world's first processor adopting a 7nm advanced process.
Generally speaking, the lower the value, the more advanced the process, the lower the power consumption and heat generation of the processor. The advantage of feedback to the mobile phone is that it can improve the life of the mobile phone, while the low heat generation can reduce the heat generation of the mobile phone in complex environment, for example, the heat generation of large-scale games will be better controlled.
2. Different CPUs
The previous generation Kirin 970 used A73+A53+NPU and 2M L2 cache specification. The new generation Kirin 980 starts with A76+A55+ dual NPU, 128kB L2 cache +4MB L3 cache, which significantly improves the CPU performance.
Compared with Kirin 970, Kirin 980 has a great upgrade in CPU performance. At the same time, the four A76 cores also divide themselves into two high frequency and two lower frequency, so as to achieve a more balanced energy efficiency ratio without wasting performance and reducing power consumption.
3. GPUs are different
Mali-G72 MP12 12 core design built in the previous generation Kirin 970, with the main frequency of 746Mhz. The new generation Kirin 980 is built with Mali-G76 10 core design, and its main frequency is 720Mhz.
On the surface, the number of cores and frequency of Kirin 980 have been reduced, but in fact it uses Mali-G76 with a new generation of more advanced architecture, and its performance is obviously stronger than G72. According to Huawei's official data, its image performance has been improved up to 46%.
4. Different baseband
The baseband version of the new generation Kirin 980 is LTE Cat.21/18, which is a higher level than Cat.18/13 of Kirin 970. The highest speed of Kirin 980 mobile network reaches 1.4Gbps, which is the fastest in the whole network at present. It supports 4x4 MIMO, three 20Hz carrier aggregation and 256-QAM.
In addition, as the 5G network will be put into commercial use obviously, Kirin 980 supports the plug-in Ba Long 5000 baseband to support the 5G network. The previous generation Kirin 970 does not support 5G network, even if the baseband is plugged in.
5. Other differences
5.1、NPU
Compared with Kirin 970, Kirin 980' s independent NPU has also been upgraded. It is equipped with two NPU units, which has stronger computing power, supports AI scenes such as face recognition, object recognition, object detection, image segmentation, intelligent translation, etc., and has higher precision deep network and better real-time performance.
5.2. Memory support
Kirin 980, like Kirin 970, supports LPDDR4X memory, but Kirin 980 supports the highest LPDDR4X 2133Mhz high-frequency memory with a bandwidth of 34.1GB/s, which is improved compared with Kirin 970.
As for the memory, it remains unchanged from Kirin 970, and still supports UFS 2.1.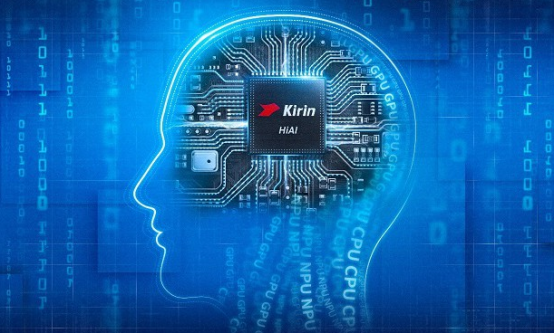 5.3. Video decoding
For video decoding, Kirin 980 is equipped with a new fourth-generation ISP, and it is a dual-unit configuration, which claims to increase the decoding speed by 46% compared with Kirin 970. It also supports 4K60fps video decoding and 4K30fps video coding.
Generally speaking, there is a big gap between Kirin 970 and Kirin 980, and there is a gap in all directions. It can be said that the comprehensive performance of Kirin 980 is obviously improved compared with Kirin 970. From the running score of Antu exposed by the Internet, Antu is expected to exceed 300,000 points, which is stronger than Snapdragon 845. Compared with Kirin 970 mobile phone with Antu running score of about 200,000 points, its performance is greatly improved.