Product Market
The company has obvious advantages in the fields of multimedia, power, interface and sensors, and sales revenue is evenly distributed in the five major markets of the semiconductor industry: telecommunications (25%), automotive (17%), consumer electronics (9%), computers (14%), industrial (10%), distribution channels (25%), sales income includes ST-Ericsson's 50/50 joint venture ST-Ericsson's wireless Business income.
STMicroelectronics is committed to researching and developing semiconductor solutions that help improve the quality of human life, make society more harmonious, and protect the global environment. Our world-leading product technology can:
Let smart consumer electronics integrate multimedia and communication technology to help people communicate anytime and anywhere; improve the entire Energy efficiency of the power industry chain;
Provide a variety of data security and protection technologies; Realize new healthcare applications, improve human life and quality of life.
'Global Leader
STMicroelectronics ranks among the best in the world in many different applications (2), including industrial semiconductors , MEMS (Micro-Electro-Mechanical System) sensors for printer nozzles and portable devices and consumer electronic devices, MPEG decoders and smart card chips, automotive integrated circuits, computer peripherals and wireless semiconductors.
Company Profile
In 1987, two long-established semiconductor companies Italy SGS Microelettronica and France Thomson Semiconductor merged to form today's STMicroelectronics. The company started from 1994 Since becoming a listed company, the company's shares are listed on the New York Stock Exchange (NYSE: STM), the Pan-European Paris Stock Exchange and the Milan Stock Exchange in Italy.
The company has approximately 53,000 employees, 12 main manufacturing bases(10), advanced R&D centers in 10 countries, and sales offices all over the world.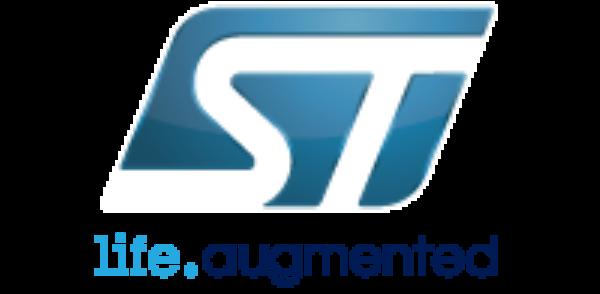 The company is headquartered in Geneva, Switzerland, and is also the headquarters of Europe and the Middle East and Africa (EMEA). The US headquarters is located in Carrollton, Dallas, Texas; the headquarters of Greater China and South Asia is located in Shanghai; and the headquarters of Japan and Korea are located in Tokyo.
Technology R&D
Since its inception, STMicroelectronics' R&D strategy has never been shaken. Nearly a quarter of its employees work in the field of product R&D and design. In 2010, R&D accounted for the total Nearly 23% of income (3). STMicroelectronics is rated as one of the most innovative companies in the semiconductor industry, with around 20,000 patents and pending patent applications (3). 'With a wealth of chip manufacturing processes, including advanced CMOS logic (complementary metal oxide semiconductor), mixed signal, analog and power manufacturing processes, STMicroelectronics is a cooperative enterprise of the International Semiconductor Development Alliance (ISDA) that develops next-generation CMOS technology one.
Manufacturing
For the purpose of providing customers with an independent, safe and cost-effective manufacturing plant, STMicroelectronics has established a huge pre-process manufacturing network (pre-process refers to Wafer manufacturing, post-process refers to chip packaging and testing). At present, ST's main fabs are located in Agrate, Brianza and Catania in Italy, Crolles, Rousset and Tours in France and Singapore. The world-class assembly and test plants located in China, Malaysia, Malta, Morocco and Singapore provide powerful post-process guarantees for these advanced pre-process fabs.
Alliance
From the beginning of its establishment, STMicroelectronics has established a strong corporate culture of cooperation and win-win. Universities and research institutions have established a global strategic alliance network.
Rustifa Semiconductor recently established a joint venture with Sharp and the Italian national power company Enel to develop and sell in the solar energy industry. In addition, STMicroelectronics also participates in and plays a key role in European advanced technology research and development projects.
Corporate Responsibility
STMicroelectronics is one of the first international semiconductor companies in the world to recognize the importance of environmental responsibility. In terms of corporate responsibilities such as environmental protection and environmental protection, regional companies have won more than 100 awards for their outstanding performance. The company stated its corporate responsibility policy in the principle of sustainable excellence, and at the same time disclosed its corporate responsibility performance through its annual corporate responsibility report.
(1) As a percentage of STMicroelectronics' sales revenue in the second quarter of 2011, sales records include the merger of ST-Ericsson's telecommunications and distribution
( 2) As of December 31, 2010
(3) Including the merged ST-Ericsson related R&D activities