Basic overview
Successful ATC partners actively cooperate with Autodesk to provide professional software products and industry solutions practical application training courses in various industries with the most professional training experience to meet users from different professional fields To help users expand their career development space, meet industry development needs, improve their own work efficiency, and at the same time be based on the latest technology frontier. Autodesk's global ATC project consists of three regions:
AMER-Americas (Americas region)
APAC-AsiaPacific (Asia Pacific region)
EMEA-Europe ,MiddleEast&Africa (Europe, Middle East and Africa)
There are a total of 245 ATCs in China (including business and education partners), and more than 80,000 people are trained each year. Approximately 60,000 people fill out the online evaluation form. . Among them, 98.67% are willing to recommend the course, lecturer or ATC to friends or colleagues; and 93.20% of the students are interested in taking advanced courses.
AutodeskATC China Authorization Management Center is responsible for ATC agency authorization management, audit and Autodesk certification related work for Beijing Wanhua Chuangli Digital Technology Development Co., Ltd. (ACAA Education).
Branches
If ATC partners have more than one training branch (except franchise institutions), they should apply for the ATC or the main ATC branch at the same time Organizations and branches must also meet AutodeskATC's audit standards before they can be approved. The contract signed by the branch must be under the same contract as the main application for ATC. The person in charge (supervisor) who is in charge of applying for ATC will act as the main liaison with Autodesk to communicate Autodesk's information and other branches, and at the same time relay the feedback from the branches to Autodesk.
Project advantages
Autodesk provides ATC partners with comprehensive support partners to develop their training business. These advantages include:
2.1ATC market support
Location query on prominent locations on the Autodesk official website
ATC banners, posters, brochures, license plates and leaflets.
2.1.1ATC trademarks and logos
Join the ATC partner program to use the ATC brand created by Autodesk for more than 20 years:
In various sales ATC trademarks and logos are used in activities and marketing activities; (the trademarks and logos will be engraved into discs for cooperation with partners, including the correct use of trademarks and logos);
ATC authorization certificate and authorization card;
ATC partners who specialize in games, film/TV, special effects and animation industries and meet Autodesk audit standards can use ATCPremierMedia&Entertainment on websites, promotional materials, etc. at the same time;
Teachers who meet Autodesk standards and pass training and exams can use Autodesk Approved Instructor (AAI) for publicity. The AAI logo can be used on the ATC website and other promotional materials until the end of the authorization year; the AAI logo can only be used in the authorized ATC, if the teacher leaves the ATC, the use of the logo will no longer be authorized.
2.1.2 Exam and Certification Center
When you become an ATC partner, you will automatically become an Autodesk global authorized exam certification center until the end of the authorization year. During the authorization period, you will be authorized to provide the same exam certification items as the products you are training. If you take less than 100 student exams during the authorization year, your exam certification center's qualifications will be cancelled.
2.2 Software Provision-Software License and Software Download
Autodesk provides software downloads for various industries through OTW (OneTeamWeb) (software products with larger content will be provided with CD-ROM for installation), The authorized ATC will obtain the OTW login account and password at the same time.
2.3 Exclusive ATC event publication area
We are honored to recommend to you additional ATC partner project advantages, namely: exclusive ATC event publication area; you can:
p>
Publish your courses or activities on the official website.
Let users or students understand the daily course updates and lecture activities of your training center;
Promote users or students to participate Autodesk's new product launch seminar organized by your training center;
There are more....
2.4 Autodesk product technical support
When you join the ATC project Later, you will also receive product technical support services from Autodesk or Autodesk Exam Management Center (Beijing Wanhua Chuangli Digital Technology Development Co., Ltd.) or ACAA Education Regional Management Service Center. When you encounter software download, installation, authorization or other technical problems, you can directly contact technical support personnel.
2.5 Autodesk instructor training and certification
1) Autodesk will provide instructor training and certification exams according to different products. Usually there will be training and certification every quarter. Certified instructors can get Autodesk's AAI certificate, congratulatory letter and badge.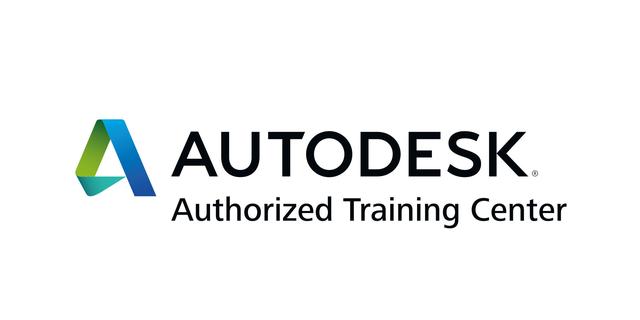 2) The teacher exam is divided into the corresponding software online exam + trial lecture + work submission
3) About the content and time arrangement of the teacher training and exam, you can contact the service center to register Or register in advance. (Please log in to the ACAA website)
2.6 Provide new software information
When the new version of the software is launched, we will organize product catalogs, presentations,
Demo documents, courses Syllabus, sales examples and other materials, and put them in Buzzsaw for ATC to download, so that ATC can obtain first-hand product information to facilitate course research and development (most of them are in English).
2.7Autodesk marketing activities
Autodesk will assist ATC in organizing marketing and promotion activities, such as Awarenessworkshop/OpenDoor, and design exclusive webpages, newsletters, and invite Autodesk registered users to cooperate with the activities join.
Teaching Evaluation
The ATC teaching evaluation form is the link that connects Autodesk, ATC and the trainees. Autodesk provides a platform for each trainee to truthfully reflect the training information. ATC is not only obligated to require students to fill in the teaching evaluation form, but also to view the feedback data obtained from the evaluation form to track the teaching situation.
1) For those who only participate in the training and do not participate in the online certification exam, please log on to the official website to fill in the training feedback. Only when the students fill in the feedback form correctly can they obtain the corresponding training completion certificate (Except AutoCAD, 3dsMax, Maya) .
2) Participants of the online certification exam have integrated the content of the evaluation form in the examination software, please complete before the exam
3) ATC to view the evaluation form report, please Log in to the official website
Qualification Assessment
4.1 Requirements for ATC Cooperating Degree
ATC Cooperating Degree Evaluation Method
ATC Sites That Have Joined
p>
Newly added ATC site
ATC cooperation requires online evaluation system
ATC should ensure that all trainees who participate in the training carefully fill out the online evaluation or certification examination system to submit student evaluation feedback.
Certificate of Completion
Commercial ATC can only apply for a certificate of completion for the student after the student completes the training and submits the evaluation form. The software that can apply for the certificate of completion is limited to Inventor/Civil3D/Revit/ AutoCADMechanical.
Product training
Only when the instructor has passed the relevant product instructor (AAI) certification, ATC can offer corresponding software training courses.
Certificate Exam for Trainees
ATC can only carry out the certification exam for the software if it has both the instructors who have passed the corresponding software product certification and the authorization of the corresponding software.
New product training preparation
ATC must prepare for new product training within 90 days after the new product is released.
Minimum training requirement
ATC must meet the minimum training requirement, see "Minimum Training Required" for details.
New product training volume demand
ATC must guarantee more than 25% of the total training volume of the new product training volume station.
Training Courses
ATC must use the teaching materials specified in the following "ATC Training Material Requirements" for teaching.
ATC must use the teaching materials specified in the following "ATC Training Material Requirements" for teaching.
ATC teachers
All ATC teachers must be registered and updated at any time; see "Teacher Registration" for details.
ATC instructor certification
Each ATC site must have at least one AAI certified instructor;
ATC instructors must participate in instructor training within 90 days after signing the contract with ATC Plan and obtain the AAI certification for the instructor corresponding to the application for certification software product; if ATC fails to have a certified instructor within 90 days, Autodesk will suspend the authorization of ATC until ATC is certified as a certified instructor.