AMD Radeon RX480 and NVDIA GTX1080 are two of the best graphics cards in the world: the Radeon RX480 and the GTX1080. Here are the details to see the difference
After NVDIA introduced its GTX 1080 flagship graphics card, AMD finally responded at Computex 2016 with the new Polaris Radeon RX 480 graphics card. The Radeon RX 480 is designed to provide the world's most affordable solution for premium computer virtual reality (VR) experiences. Look at the details below!
As is AMD's usual strategy, the RX 480 won't completely compete with the GTX 1080 in terms of performance, but its main advantage is price. The RX480 graphics card is priced at $199 (4GB) and $250 (8GB), which further lowers the barriers to VR experience. The RX 480 will go on sale on June 29th.
AMD releases Radeon RX480 Graphics Card to beat GTX1080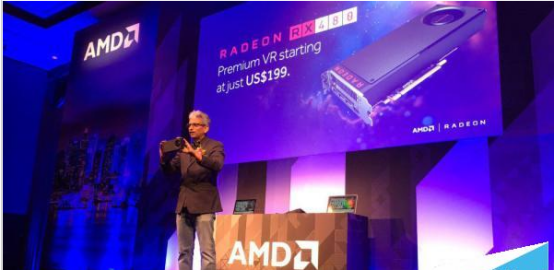 The Radeon RX480 is based on a 14nm FinFET architecture, with a single precision floating-point operation of up to 5TFLOPS, 36 CU units, 2304 stream processors, 256Gb /S video memory bandwidth, and 4GB or 8GB GDDR5 video memory. Support the latest VR Premiun and AMD Freesync technologies, and support the latest DP1.3 and 1.4 interfaces.
AMD releases Radeon RX480 Graphics Card to beat GTX1080
According to AMD, the RX 480 has the same performance as the GTX 980, but is much cheaper. In addition, if the two RX 480 models were to fight each other, their performance would even surpass that of the current GTX 1080. AMD tested the DX12 game Singularity Ashes in the field, and the two RX 480 post-firefight games used only 51% of GPU performance, compared to 98% on the GPU of the GTX 1080. On the other hand, two pieces of the RX480 are around $500, while a GTX 1080 is $700. However, since a single RX 480 and GTX 1080 also require 150 watts of power, the firefight will obviously require the player to purchase a larger power supply.
AMD officials also explained that the Nvidia GTX 1080's shader unit was flawed in running snow scenes, meaning it was lazy, and that AMD ran 10 tests to average them out, even with a 2K resolution, and the results were the same.