Malaysia is a place that offers a lot of activities to tourists and locals alike. It is located in Southeast Asia and is home to over 32 million people. On your next vacation, you may want to visit this country. Read more to get a hold of trip ideas. And do not forget to save those memories by taking pictures using your smartphone like HONOR 70.
Activities That You Can Do in Malaysia
Go to the PETRONAS Towers
The PETRONAS Towers is located in Kuala Lumpur. It is an amazing structure that stands at 1,483 feet. It is the tallest twin towers in the world. May tourists frequent this place because of the Suria KLCC. It is a retail center which is found at the lowest level of the Petronas Towers.
The place also has a KLCC Park where people can walk and run. Children can also go to the playground to run around and have fun. If you will stand in front of the PETRONAS Towers, you will see the Skybridge that connects the two towers. You have to remember, though, that visitors are only allowed to go up to the 41st floor only. Tenants occupy the floor beyond this level.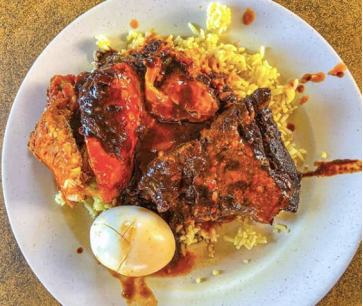 Eat Nasi Kandar
Have you ever heard of this authentic Malaysian food Nasi Kandar? This is a popular dish from Penang. Nasi Kandar is composed of steamed rice with flavor along with different side dishes and curries.
In every country that you go to, you should always taste the types of food that define the culture. In the case of Malaysia, it is Nasi Kandar. Many restaurants offer Nasi Kandar on their menu. Make sure to ask for a freshly cooked Nasi Kandar to be able to appreciate the aroma that comes from this kind of food.
Visit Malacca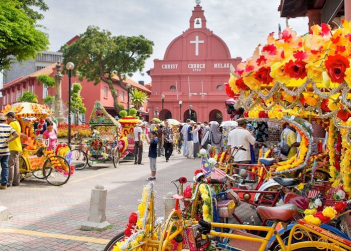 If you like galleries and museums, you will love Malacca or Melaka. The place is home to different buildings that offer a historical site about Malaysia. Since this country was formerly colonized by Portugal, you will see lots of designs of the era in this area of Malaysia. You will also find many buildings with colored paint.
Malacca is a UNESCO World Heritage Site. You should take photos using your smartphone to preserve the beauty and history of the site. You can also walk on the streets and talk to people who are Chinese, Malay-Portuguese, and Malay-Dutch.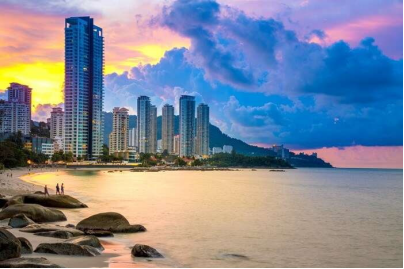 Explore Penang
Another place on the northwest coast of Malaysia that you can visit is Penang. You can check out the artistry of the people and the place in George Town. If you like to go to the beach, you can dip around Monkey Beach. It is actually a secluded beach that offers pristine waters and stunning beaches.
The way to gain access to Penang is through a boat ride. You can also travel by air through the Penang International Airport. The area offers overnight stays so that you can enjoy Penang more.
Conclusion
You can do a lot of things in Malaysia. It is a country with several tourist spots where you can enjoy and have fun with family and friends. Before you set your next vacation in Malaysia, make sure to check your passport and see its validity when you enter the country. You should also prepare other items that you will need when traveling. Bring your essentials like your smartphone, camera, extra clothes, chargers, and toiletries. But you can also buy stuff in the city where you will be staying in case you miss some. You can purchase products like the HONOR 70 Malaysia, power banks, and other important items that you need in your travel.